Cefalexin Monohydrate
Product Detail
Product Tags
Product details are as follows:
Product Name

Cefalexin Monohydrate Powder

Molecular Formula

C

16

H

17

N

3

O

4

S·H

2

O

Product use

Verterinary medicine raw materials

Character of product

White, crystalline powder

Packing

20g/Drum

PH

4.0~5.5

Related Substances

≤1%

Water

4.0%~8.0%

Specific Optical
Rotation
( anhydrous substance )

+149°~+158°

Sulphated Ash

≤0.2%
 
Structural formula: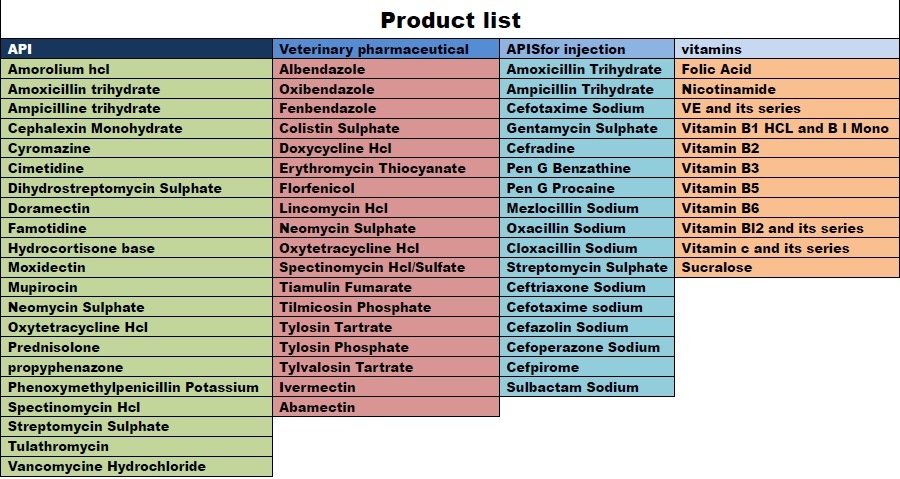 The product is slightly soluble in water but insoluble in ethanol, chloroform or ether.
Broad-spectrum antibiotics.Mainly used for gram-positive and negative bacterial infections, such as: stream common cold, hemorrhagic septicemia, streptococcal disease, erysipelas piggii, anthrax, emphysema, malignant edema,Actinomycosis,
necrobacillosis, etc.Also used to treat a variety of inflammatory diseases, such as: infectious pleura pneumonia, pneumococcal pneumonia, atrophic rhinitis, blue ear disease, mastitis, hysteritis, stomatitis, urethritis cough and asthma caused by inflammation.
This product needs to avoid light, dry, sealed, stored in a cool and dark place.
This product is non-dangerous.
Our other products are listed as follows,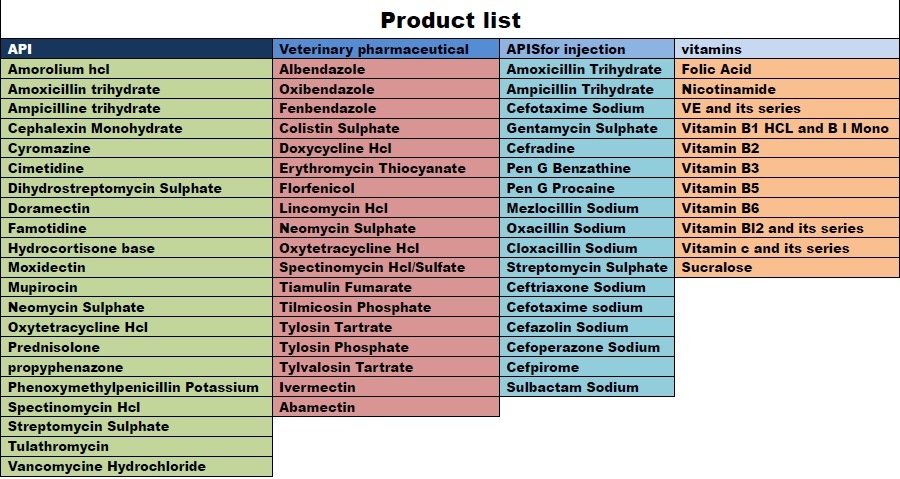 ---
Previous:
Benzylpenicillin Benzathine
Next:
amylase
---
Write your message here and send it to us
Products categories