TECSUN PHARMA LIMITED is a joint-stock company which founded in 2005.
TECSUN 's business scope now involves developing, producing and marketing of API, Human and veterinary pharmaceuticals, finished product of vet drugs, feed additives and Amino Acid. Company is partners of two GMP factories and also has been set up good relationship with more than 50 GMP factories, and is successively fulfilling ISO9001, ISO14001, OHSAS18001 to improve and enhance management system and quality assurance system.
TECSUN 's central laboratory is originated and set up by other three local famous universities besidesTECSUN itself, they are Hebei University, Hebei University of Technology, Hebei GongShang University. With qualified team advanced facilities and abundant resources from world-around., it has already received rewards offered by Industry, Teaching and Research departments in the fields of synthesis, bio-fermention and innovation of new preparation.TECSUN enjoys honors of Outstanding enterprise of Hebei in science and technology innovation.
Based on high starting points,TECSUN emphasize in developing products international level with high technique, successfully launched Doramectin, Colistimethate Sodium, Selamectin, Tulathromycin, clindamycin phosphate one after another. Holding the rule of based on domestic market, facing global markets, We dedicate to offer high quality products and professional technical consulting service.Whenever it is,TECSUN always keeps Trusts, Loyalty and Innovation as enterprise spirit, Green, Environment-protected, Health and High-efficiency as product developing policy. We sincerely hope to work together with people in pharmaceutical industry for creature' health business!
  NINGXIA DAMO PHARMACEUTICAL CO.,LTD
Ningxia Damo Pharmaceutical CO.,LTD . is located in Meili Industrial Park, Zhongwei City, Ningxai Hui Autonomous Region, China. The company registered in November 25, 2010 , has been manufacturing since 2013 . ,50786 square meters had been occupied. It has 50 employees, including 12 senior and middle management technicians. It is a key enterprise attracting investment from Zhongwei City. It mainly produces benzoimidazole series veterinary anthelmintic drugs. It is a high-tech export-oriented agricultural and animal husbandry enterprise integrating veterinary drug production and sales. Its products are the most widely used benzimidazole anthelmintic drugs in veterinary medicine. It is a high-tech, low-toxic and high-efficiency veterinary anthelmintic. It has high technical content and wide application range. Its products serve agricultural industrialization. 
In May 2013, the company built a benzimidazole series veterinary drug project with a total investment of 50 million yuan, with an annual output of 1,000 tons of albendazole and 250 tons of fenbendazole. Warehouse, power distribution, sewage treatment, production and living facilities are fully equipped.The safety trial production approval has been obtained, the municipal fire inspection and environmental protection trial production approval, the Ministry of Agriculture GMP certification, and the foreign trade export has been handled by the customs electronic port customs declaration.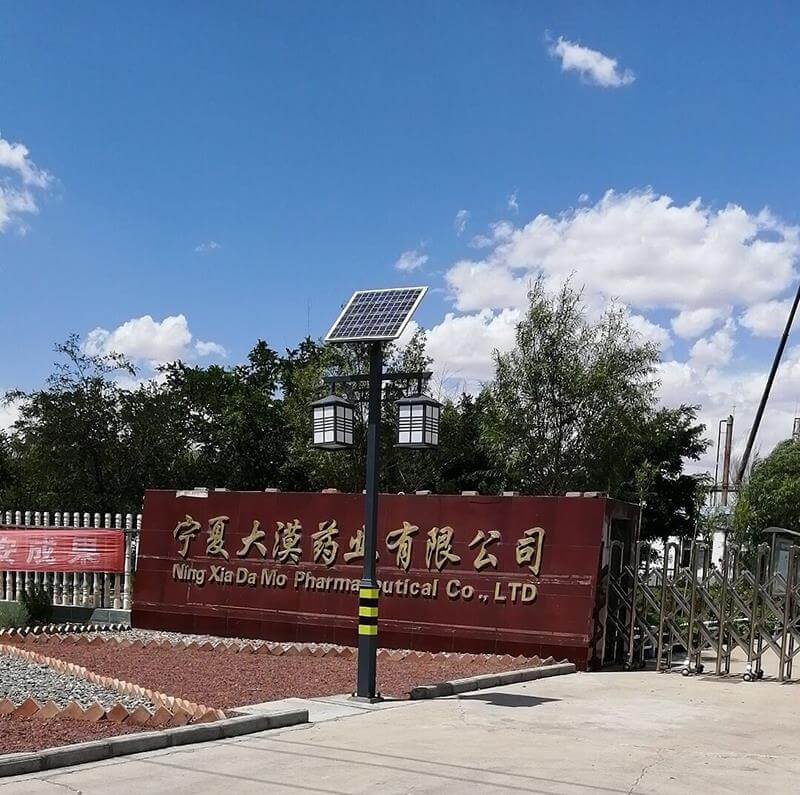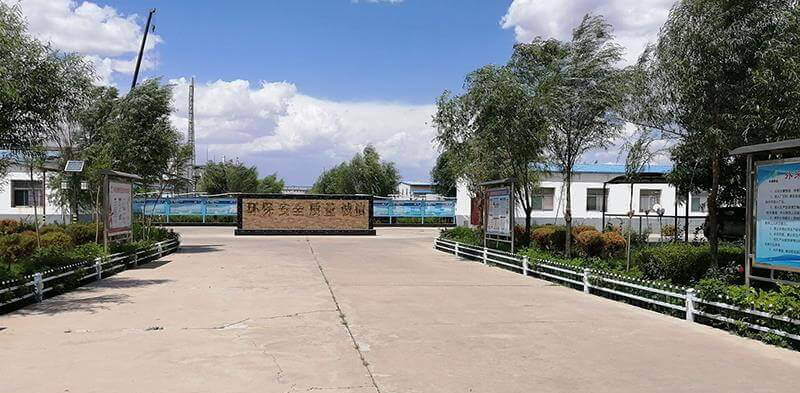 The albendazole products currently produced are qualified, and the products are marketable and in short supply.
The company adheres to the development business philosophy of "scientific and technological innovation, mechanism innovation, high quality and high efficiency", and builds the brand characteristics of "Damo Green Pharmaceutical". It aims to expand foreign investment and expand management, increase internal management and increase efficiency, and continuously enhance the development potential of the enterprise and lead the west. A new trend in the production of veterinary drugs.